Modern self-service
laundry that saves your time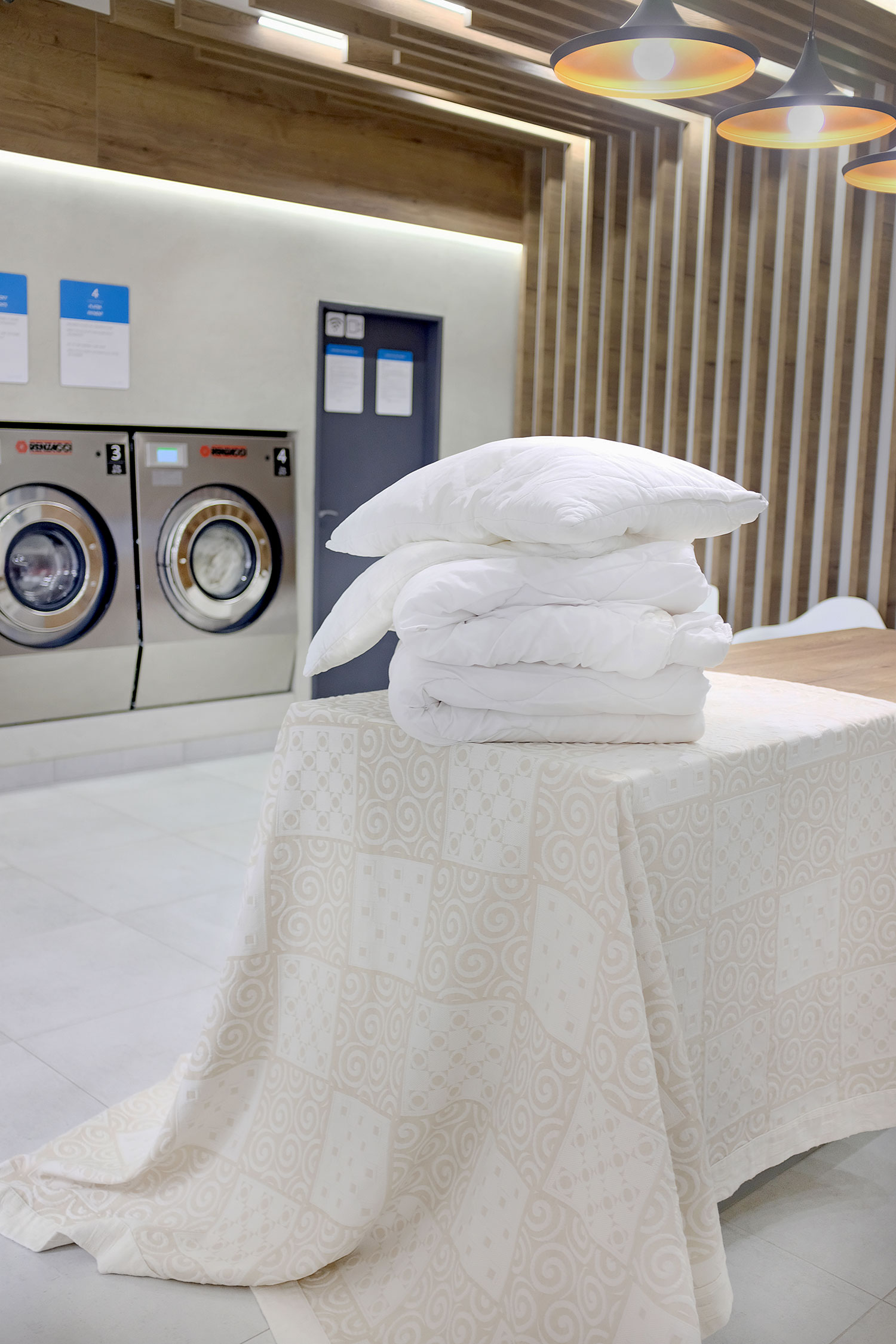 How to wash and dry at LAVOR laundry?
No washing machine at home? Have you brought a pile of laundry from your holidays? Are you doing general cleaning or are you only tired of spending weekends walking from washer to dryer?
In LAVOR launderette, you can wash and dry up to 76 kilograms of laundry in 1 hour. Thanks to the professional large-capacity washers, dryers and premium detergents, your laundry will receive quality and gentle care. In an hour you will take home fluffy, fragrant, and dry clothes, towels, and duvets that you want to snuggle into immediately.
And the best of it? Apart from the laundry you want to wash, you don't need to take anything else with you. Our LAVOR laundry are self-service; professional detergents, fabric softeners and disinfectant ingredients are ready for you at no extra charge. For white laundry, you can choose a special program that automatically doses bleach, and your laundry will be beautifully bright.
You can pay cashless through our unique payment system. You don't have to bother with coins or tokens. And if you still need help, phone support is always available for you.
List of branches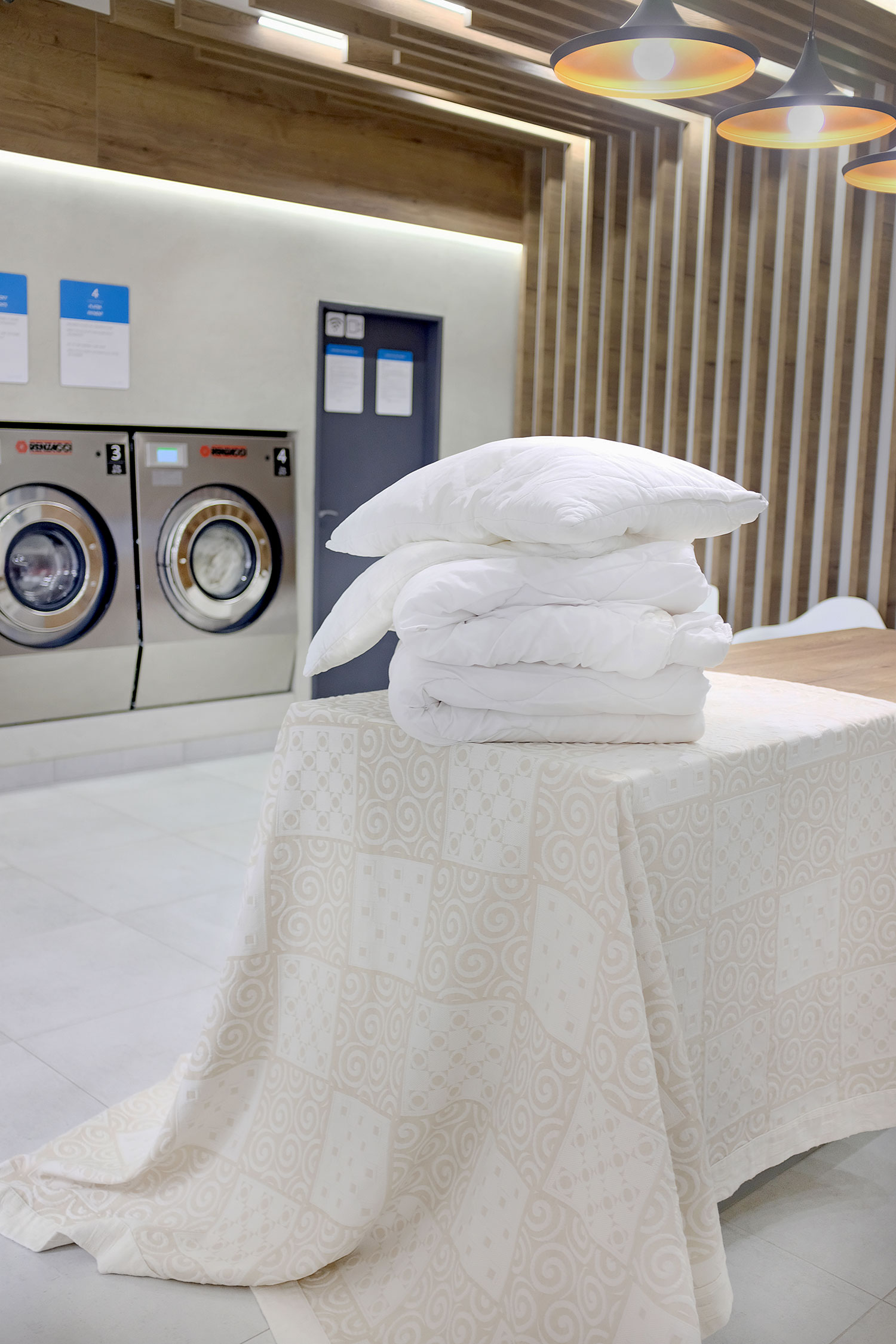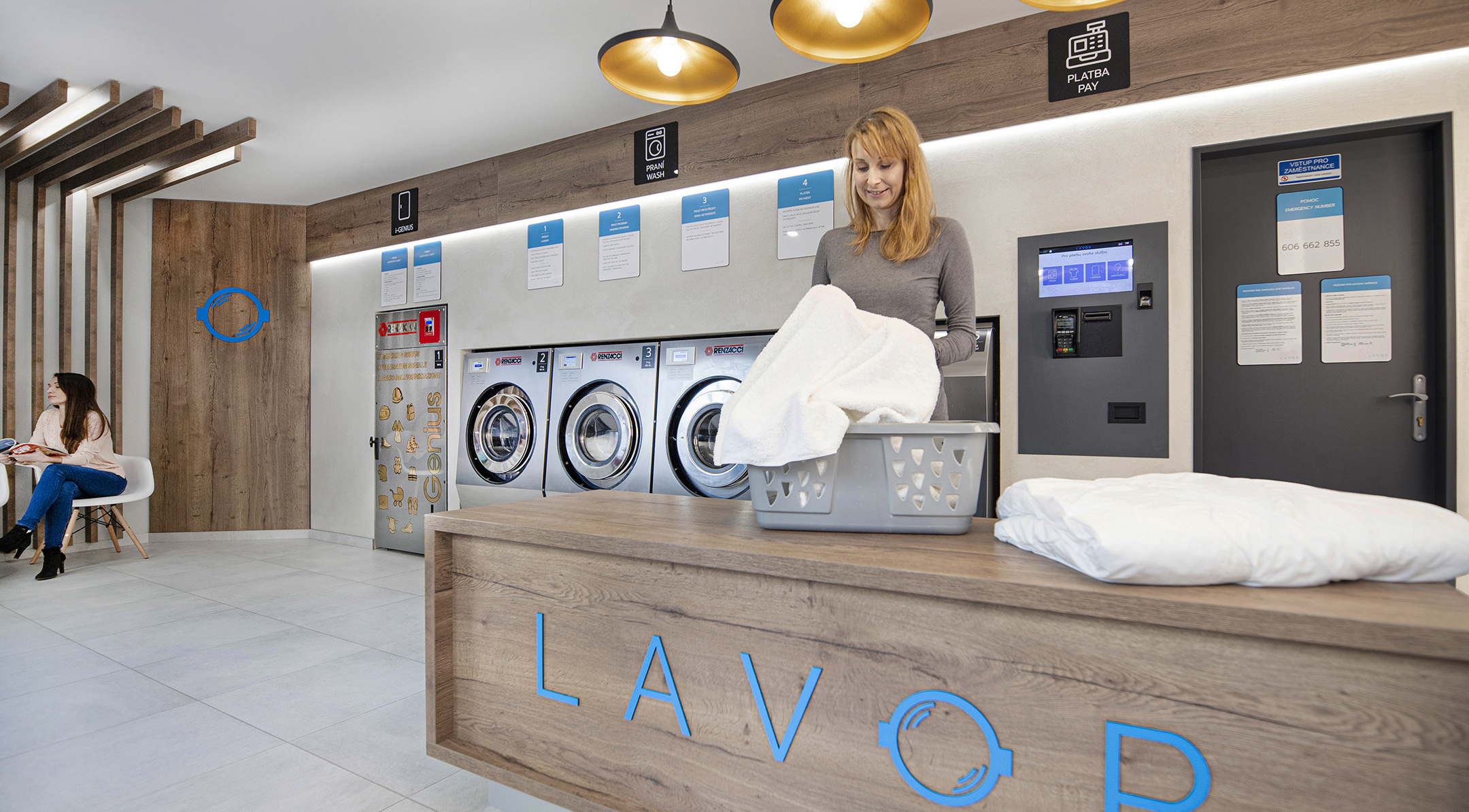 How much does it cost?
Prices may vary from branch to branch, so please refer to the price list of a specific LAVOR laundry. However, it is always true that the price includes detergent, fabric softener, disinfectant and possibly bleach. These are dosed into the washing machine automatically, so you have no extra worries.
Our washers are ready for regular laundry, but also for larger pieces that you would have to carry to dry cleaners before. You will have your favorite blanket, duvet, linen, mattress cover or curtains like new in 60 minutes - clean, fragrant, and dry.
And what do our customers enjoy the most? In 1 hour, they have all their laundry washed and then they can do more pleasant things.
For the exact price, look at the detail of a specific laundromat.
See Price list
Become our partner
Would you like to start your own business, which can work almost on its own? We are looking for business partners for the unique concept of LAVOR laundry, with whom we would develop a franchise network around Czech Republic and Slovakia.
I want to know more
Do you have any questions? Do not hesitate to ask about anything.